Fri 8 Jun 2007
My favourite part of shows like You've Been Framed are when they show the clips of animals doing stupid stuff - and top of the list of funny, stupid animals are always the cats.
I have had a few cats as pets and none of them have seemed particularly stupid so I don't know if I've just been lucky and all the rest are morons or whether it's just because there are so many cats in the world that there are bound to be a few less intelligent ones out there.
They are very inquisitive animals which would explain why there are so many clips out there of cats being frightened and jumping about like loonies, clips of cats running into things, and clips of cats with objects stuck on their heads.
So, when at a loose end what better way to spend your time than to have a quick search for funny cat clips on YouTube…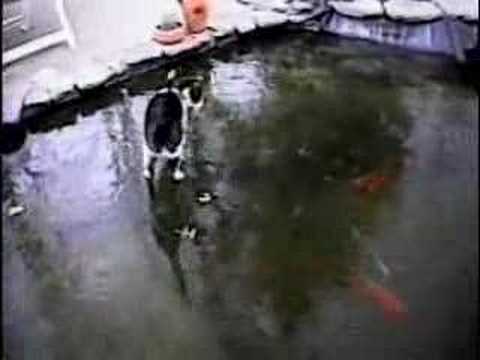 Time well spent I think!
Leave a Reply