Wed 22 Aug 2007
When the time comes, some people simply get down on bended knee to pop the question to the lucky lady, some may just drop it into the conversation that perhaps the time has come to get married. Others have maybe had the need to ask the question forced on them by circumstances, or have felt that there is pressure from an outside source to get on with things.
The common perception is that things were done properly in days gone by, and today's youth simply have no class, no sense of occasion about these things.
Well I think it's safe to say that this guy can teach the rest of us a thing or two about putting on a good show for the lady in our lives…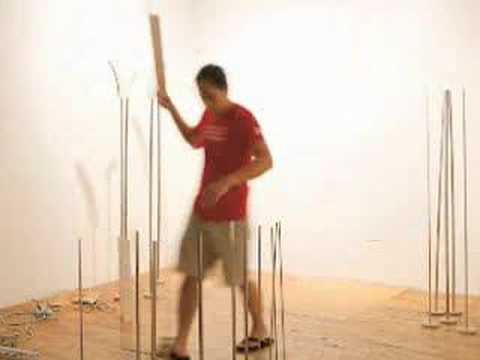 You can add your good wishes to the ever-growing list on his blog if you are so inclined, I already have.
2 Responses to "Indecent Proposal…"
Clive Says:
August 25th, 2007 at 7:48 pm

You old romantic, you! Nice one.

Candace Says:
November 14th, 2007 at 7:38 pm

This is exactly what I've been saying. It's not about "Well, we've been together for awhile, guess we should go ahead and make it legal." It should be so much more than that.
Thank you for the video. It's good to have hope.
Leave a Reply