Mon 25 Feb 2008
When you are famous, various brands must see you as a walking talking advertising machine - footballers get handed sackloads of cash to wear the latest fancy coloured boots from Nike, adidas and the rest, while actors and singers are pursued to promote a multitude of products in adverts on TV and in print.
It must be hard to turn down a large pile of cash for what will probably be very little work, but some people go way overboard and spread themselves around too many products which has the negative effect of ensuring noone knows which product is being advertised when they see him.
On the other hand, some people only ever associate themselves with one brand - or even none in some cases.
Until today, I had always thought Ewan McGregor to be the kind of actor who picks and chooses his roles and only accepts those which mean something to him.  Sure he has been in three Star Wars films, but he has also been in a multitude of smaller independant films - and until now I don't think he's been in any adverts.
As well as his films, he has recently taken time away from filming to go on a couple of amazing treks on his motorbike in order to not only fulfill a lifelong ambition, but to also raise a lot of money for charity.
Now he is using this theme to promote an aftershave for Davidoff.  The advert is filmed in much the same style as his TV shows which documented his motorbike rides, and to be honest I thought this was perhaps to promote the DVD release or something - until he picked up the aftershave bottle anyway!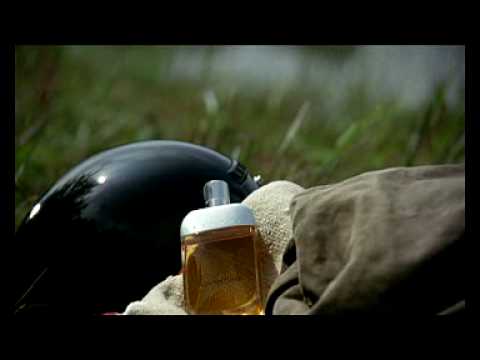 The ad got me wondering why he agreed to do it - simply for the money?  I wouldn't have thought he needed it, but you never can tell.  I wonder if he will regret doing this when he sees the results - it's bound to make him cringe a little at the very least.
3 Responses to "Ewan McGregor - what was he thinking?"
misssym Says:
March 6th, 2008 at 10:31 am

Well it makes me cringe. I agree with everything you have said.

I wouldn't really have a problem with Ewan doing an ad- I can see why people do it, the money will be hard to refuse. But it's the fact that he has so clearly sold his Long Way Round programme as a vehicle for selling aftershave. Integrity no longer in tact.

What's next? Him dressed as Obi Wan slicing some Danish Bacon with his lightsabre? No, because even Lucas would see that as a sell out.

Craig Says:
March 6th, 2008 at 11:04 am

misssym » I think the next time we see Obi Wan he will be busy battling the forces of the dark side when his lightsabre will suddenly splutter into darkness. Cue closeups of Ewan looking confused and fearful for his life, before a little Duracell bunny comes cartwheeling into shot simultaneously slamming a couple of new batteries into the handle.

The 'sabre will burst back into life, shining brighter than it has ever shone before thereby allowing Obi Wan to despatch the bad guys as he wishes.

End on Obi Wan and the Duracell bunny decked out in leathers on motorbikes heading off on a round the world trip.

Private Servers Says:
February 12th, 2011 at 5:39 pm

Habbo Retros…

Habbo Retros are slowly attracting more users with each passing day, most people prefer to play Habbo Retros with pets according to a recent google study, further evidence also supports that Habbo Retros have lead to an annual decrease in revenue for s…
Leave a Reply